| | |
| --- | --- |
| | |
TalkLock™ - Touch Screen Lock - Version 1.2.3
BlackBerry® Touch Screen Device Users, are you:
Annoyed by the BlackBerry touch screen remaining active during a call?
Frustrated with accidental screen presses muting your phone call or activating programs while you talk?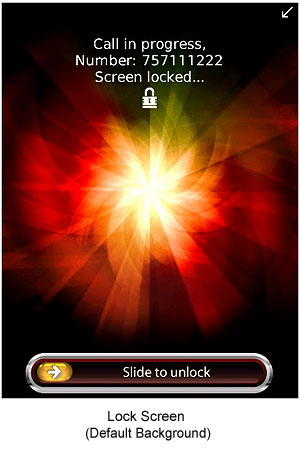 CellAvant has the answer... TalkLock™.
This simple, easy to use application automatically activates when you're on a call and prevents unwanted interruptions. When the call ends, TalkLock releases control of the screen until your next call. You can unlock the screen at any time during a call simply by swiping your finger across the slider from left to right. All you have to do is install it and forget about it.
Purchasing TalkLock...
TalkLock is also available from BlackBerry App World under the "Utilities/Phone Services" category
Features...
Prevents accidentally pressing the screen during calls
Automatically runs after installation, and on each reboot
Automatically activates after phone calls are connected
Automatically hides when phone calls are completed
Manual unlock with "slide to unlock" function
Menu item to re-engage lock after unlock
Customizable background image
Utility Information...
Version 1.2.3
70KB
Updated 12/24/2011
Requirements...
BlackBerry Bold/Torch/Curve/Storm with Touch Screen
More Information...

Copyright 2012 CellAvant, Inc. All Rights Reserved.